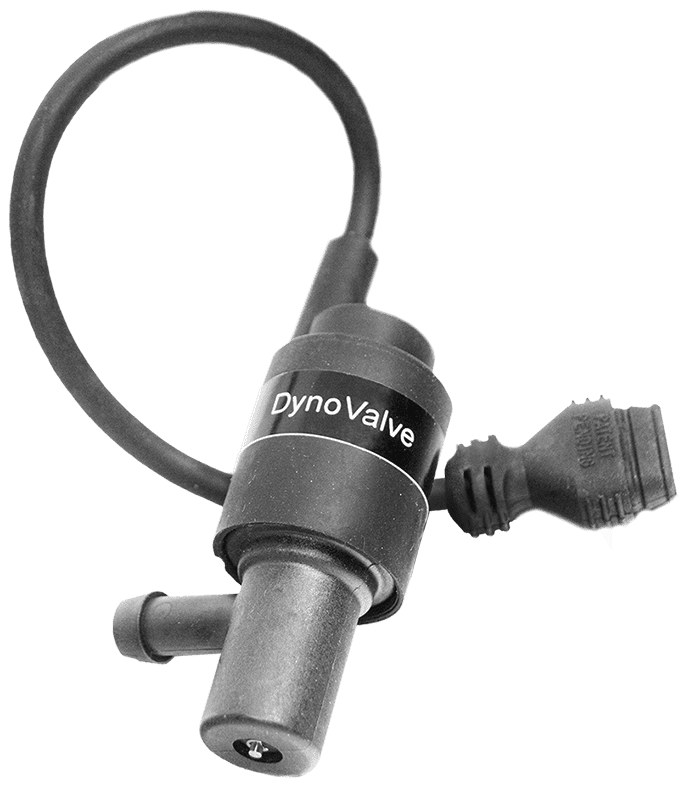 How DynoValve works
When the DynoValve is installed, the positive crankcase ventilation system will operate and ventilate at a much higher level, therefore resulting in enhanced fuel efficiency and improved gas mileage, a lowering of the carbon footprint and improved and cleaner engine performance.
Download our lab results to see the comparisons that have been conducted over the past years with great success.
Our promise to you
Performance you can trust. We guarantee it.
History of DynoValve
In the 1960's one of the first pollution control devices was adopted in the United States, the Positive Crankcase Ventilation (PCV) valve. Rather than simply dump unburned crankcase gases and oil polluting the environment and water table, these gases were instead directed back into the intake of the engine, through the PCV valve.
This 1960's technology is surprisingly still in use today in all gasoline powered vehicles. The PCV valve, was originally designed to reduce pollution; and has created a whole host of new problems and challenges to overcome including reduced fuel economy, dirty oil, less efficient combustion, and increased carbon build-up on engine surfaces greatly diminishing the potential lifespan of the engine.
This was the main reason for the development of the research and development of the computerized pollution control device known today known as the patented microprocessor controlled DynoValve.
DynoValve is a Green Technology.
SaviCorp has been an engineering pioneer on the forefront in the research and development of eco-friendly technology. It is the stated objective of SaviCorp to improve air quality one vehicle at a time.